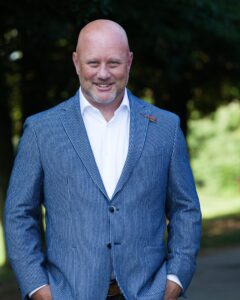 Steve Gaitten was one of the earliest employees at America Online back in the 1990s. Currently he is CEO of Loudoun Digital, an agency providing digital marketing expertise to local businesses.
Steve Gaitten is often remembered as "the AOL guy", one of the earliest employees at America Online in the mid-1990s. He came to Loudoun County in 1996 when the company moved it's headquarters to Dulles, Virginia.
Born in Columbus, Ohio, Steve's family moved around the country as his father's career at IBM required. The Gaitten's lived for many years in upstate New York (near Kingston) as well as Houston and Atlanta. Steve graduated from Lehigh University in 1989 with a Bachelor of Science Degree in Business & Economics.
During his time at AOL, Steve earned 3 US Patents based on his innovative work in online financial transactions.
After AOL, Steve went on to provide marketing leadership at a number of high-growth technology-based start ups in the Northern Virginia Tech Corridor. Notable successes included Bamboo Solutions, MicroPact, and Team Velocity Marketing. Steve founded Loudoun Digital in 2006 with a goal of providing expert digital marketing to local businesses. Loudoun Digital offers web sites, SEO, digital advertising, social media management and drone photography.
Steve has been an active volunteer since the earliest days of HeroHomes. For many years he has managed a substantial grant of free advertising from Google on behalf of HeroHomes. He is also active in web strategy and digital giving initiatives. Steve's efforts to sustain and support HeroHomes are offered in honor of his father, Donald A. Gaitten, a veteran of the US Air Force.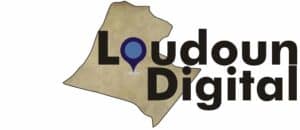 Loudoun Digital is a small team of technology experts who help local businesses with the hard work of creating useful websites that perform and help generate new business. Popular services include Search Engine Optimization, Digital Advertising, Social Media Management and Drone Photography. If your business needs help with the complexities of the Internet, call Steve at 571-209-7842 for a free consultation.